A Complete Guide to Scandinavian Interior Design & Living—Monoloft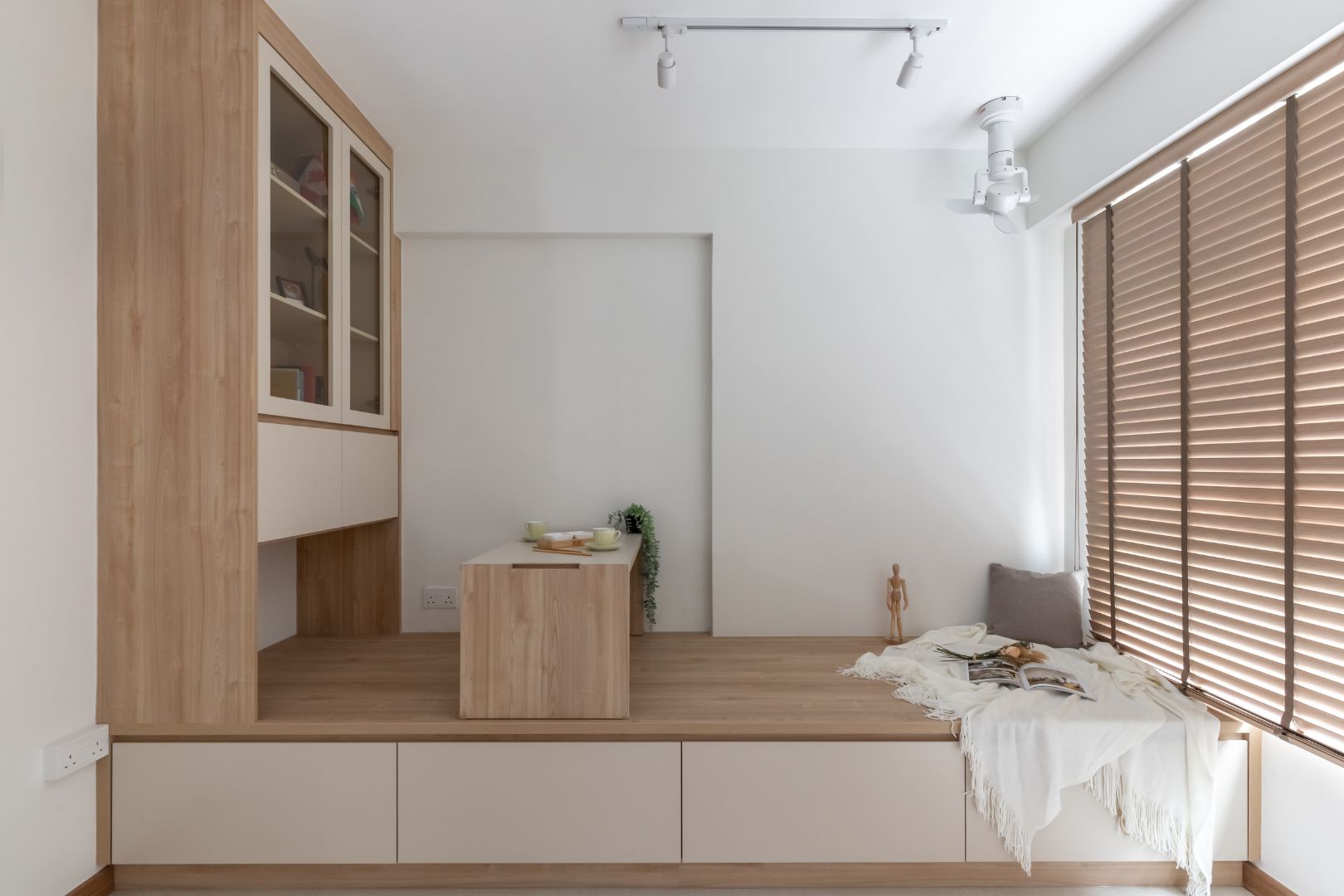 Discovering the world of Scandinavian design is like finding the secret to a happier, more productive, and simpler lifestyle. Scandinavian interior design for HDB flats and condos has recently become very trendy, whether it's for your home or corporate office. The minimalist approach and the use of natural materials make this style particularly attractive to many people.
As you read this guide, you'll learn more about Scandinavian interior design, why it's so popular, and how you can bring some of these ideas into your home.
What is Scandinavian Interior Design?
Scandinavian interior design is a style that can be described as minimalistic, modern, and functional. It's mainly characterised by using natural materials such as wood, stone, concrete, and metal. The style is known for its simplicity, with very little decoration and no clutter.
The furniture and other elements used in this style are usually simple shapes that have few curves or embellishments. They are generally very clean-looking, with a neutral colour palette to match them together. The goal of this style is to create clean environments free of clutter and distractions while still being aesthetically pleasing and comfortable.
History of Scandinavian Interior Design
The term 'Scandinavian' refers to the Nordic countries of Sweden, Iceland, Norway, Finland, and Denmark. Scandinavians are known for their love of nature, which is reflected in their minimalist design style.
In the 1950s, Nordic interior designers introduced Scandinavian interior designs in the US and Canada. The popularity of Scandinavian interior design has been growing ever since, with many homeowners incorporating elements from this region into their home designs.
Featured project: 647B Senja Close / 3 room BTO / Scandinavian / Monoloft
The Key Principles of Scandinavian Design and Decor
Keep It Minimal
Scandinavian interiors are often described as "minimalist" because they're so simple and understated, but that doesn't mean they lack personality. Scandinavian designers prefer to use fewer objects rather than more objects in their designs; the goal is to create a space that feels calm and peaceful rather than busy or cluttered.
Minimalism does not mean that you have to get rid of everything in your home, but it does mean that you should be selective about what pieces you choose to keep. If something doesn't fit into your minimalist lifestyle, then let it go!
Put A Premium On Natural Materials
If there's one thing that defines Scandinavian design, it's the emphasis on natural materials. This means wood, stone, metal, and glass are all common features in Scandinavian homes. Natural raw materials have become increasingly popular over the years as people realise they're better for the environment than synthetic materials like plastic.
Light And Neutral Colours Are The Key
The first thing that comes to mind when people ponder Scandinavian design is light colours and neutral tones. This isn't surprising since most Scandinavian homes have large windows that let in lots of direct and natural sunlight. White walls help reflect this light back into the room, making it feel more spacious and open.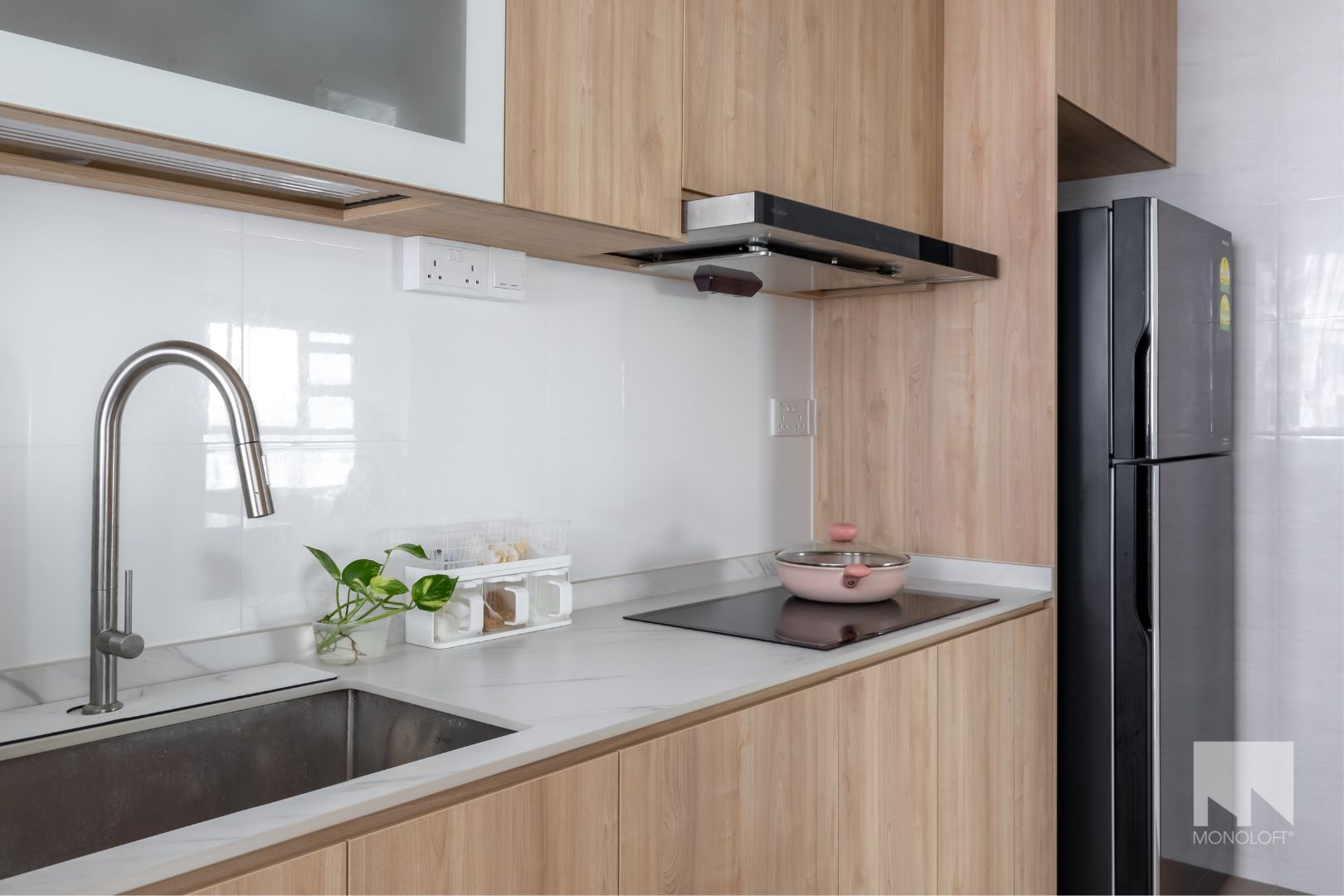 Featured project: 647B Senja Close / 3 room BTO / Scandinavian / Monoloft
Form Follows Function
Scandinavian furniture designs are not only beautiful but also meant to be functional. The furniture pieces are designed in a way that makes sense for their purpose. For example, in Scandinavian interior design, you will find furniture with storage options so people can save space in their homes.
Bringing The Outdoors In
One key feature of Nordic interior design is bringing nature inside by using lots of greenery and plants. Using natural materials such as wood, stone, plants, flowers, and foliage gives any room or space an earthy feel, which helps create a relaxing atmosphere.
Embracing nature creates an overall sense of calmness in the house by creating an intimate environment where you can loosen up after a long day at work or school. It is one of the reasons for the popularity of Scandinavian interior design in Singapore.
Adding In Geometric Elements
Scandinavian interior designers often use geometric elements like circles, triangles, and rectangles to add interest to the space without overwhelming it with too much detail.
Once you start thinking about adding geometric shapes to your home, the possibilities are endless. From simple pillows and rugs to large-scale artwork, there are many ways to incorporate these elements into your home's design.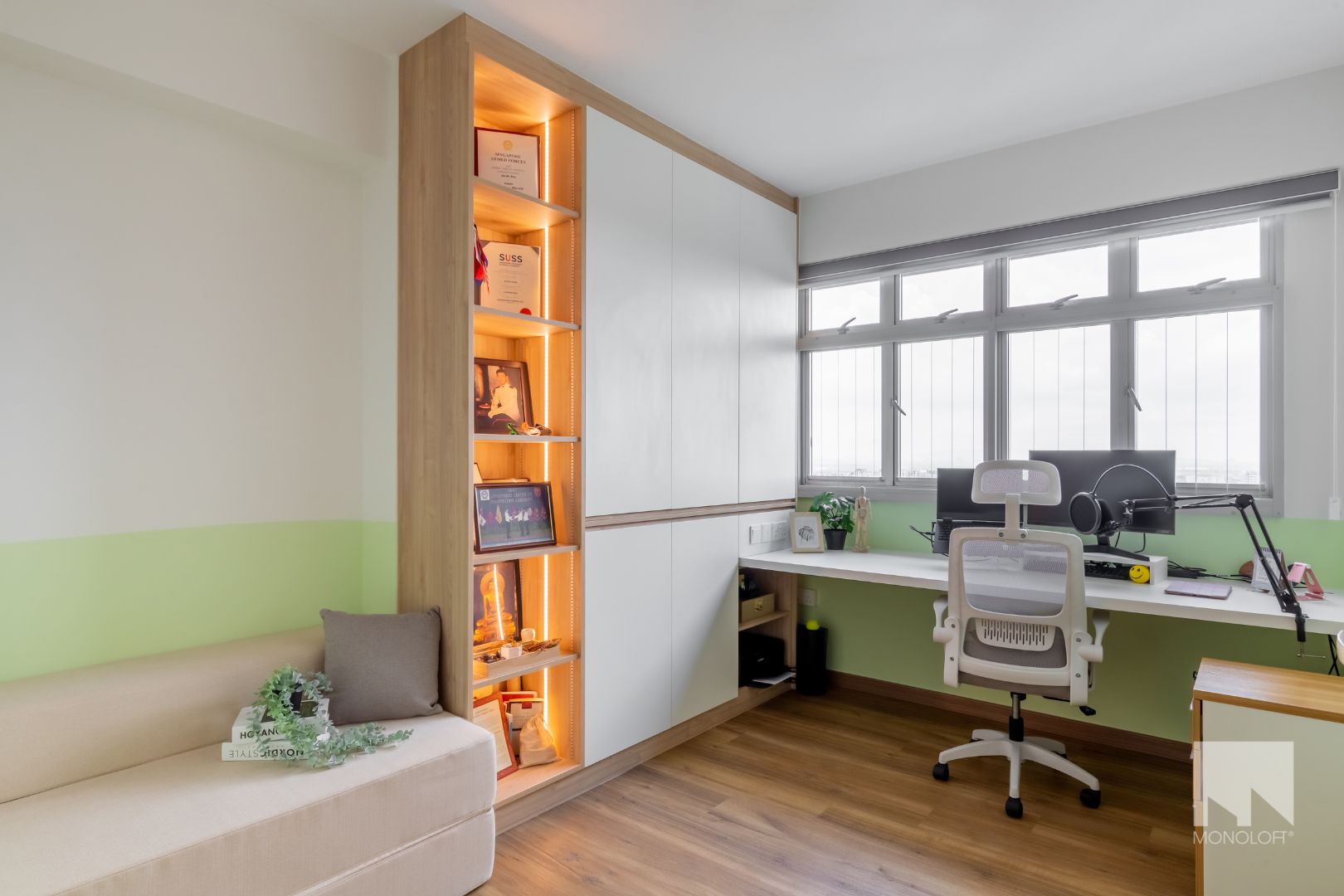 Featured project: 647B Senja Close / 3 room BTO / Scandinavian / Monoloft
Focus On Natural Light
The most important aspect of Scandinavian interior design is natural light. This is due to the fact that Scandinavians are known for having long winters with little sunlight during this time of year. Therefore, they ensure that every room in their home can access natural light through large windows.
Cosy Up With Soft Textures
One of the most critical aspects of Scandinavian interior design is that it's cosy. Cosiness comes from soft textures like wool and velvet. The fabrics used in Scandinavian homes are usually textured and warm, which makes them ideal for cold climates.
Fur throws make great additions to any sofa or chair because they add texture to any space while also providing warmth. If you want to avoid investing in fur throws or rugs, look for fabrics with a similar feel, such as velvet.
Scandinavian design is one of the favourite home styles for its minimalist approach and choices of calming colours and textures. So, choose the features you like the most and incorporate them into your home's Scandinavian interior design!