Having a bag of clever interior design ideas helps make your house appear more spacious and expensive than it really is, and so it's always handy to have a few of these brilliant ideas before you embark on your renovation. But if you are clueless on what you can and should do, then hopefully the information here will prove useful.
There are just too many brilliant interior design hacks out there, that it would be gross injustice to label the following interior design ideas as a conclusive list. There are however some really popular ones worthy of mention, in terms of the amazing transformation it achieves with such little effort – and we are convinced you should have these lil' tricks up your sleeves. ..
Now, let the countdown begin – the 10 commandments of interior design ideas if you will: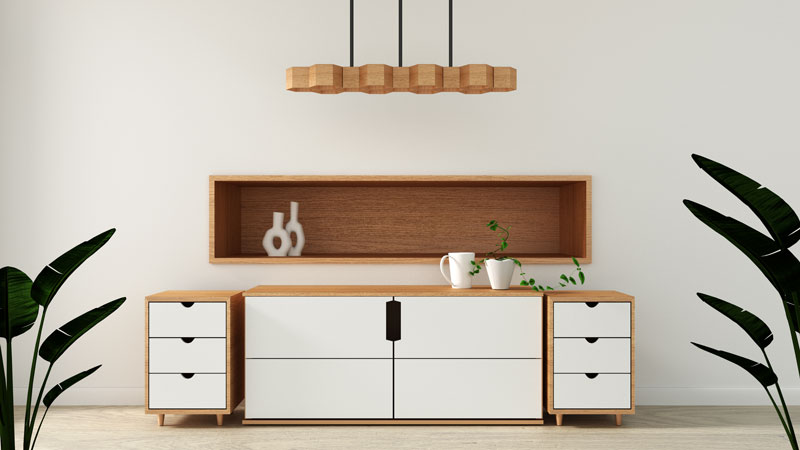 Choosing the right colour
Thou shalt not go for dark colours, especially when you don't have a lot of space to work with. Lighter, softer colours will actually make your house appear much more spacious. We are talking about white, off-white or light pastel colours. These soft hues will make your place look more spacious, feel airier and creates a calming and soothing effect.
Display only what's needed
Of all the interior design ideas, this is one sin unknowingly committed by many. When everyone is vying for attention in a rather small place, no one really stands out. Hence, get rid of the unworthy items to make it less cluttered, so that the ones that are supposed to take centre stage will shine as the focal point.
Hang curtains higher
Do not underestimate the significant transformation of this remarkably simple step. Go for dramatic ceiling-to-floor curtains to make the room look larger, wider and naturally elegant - this interior design tip works exceptionally well for small, unflattering apartments and studio units.
Small, is the next big thing
Size does matter, so go small. Not tiny, but smaller. Furniture overly dainty and angelically fragile is too pretentious and hardly practical for daily living. So try to draw a sensible balance between form and function. Unless you have a prodigious flare for interior design ideas, it's best to sit down with your interior designer for a detailed discussion. .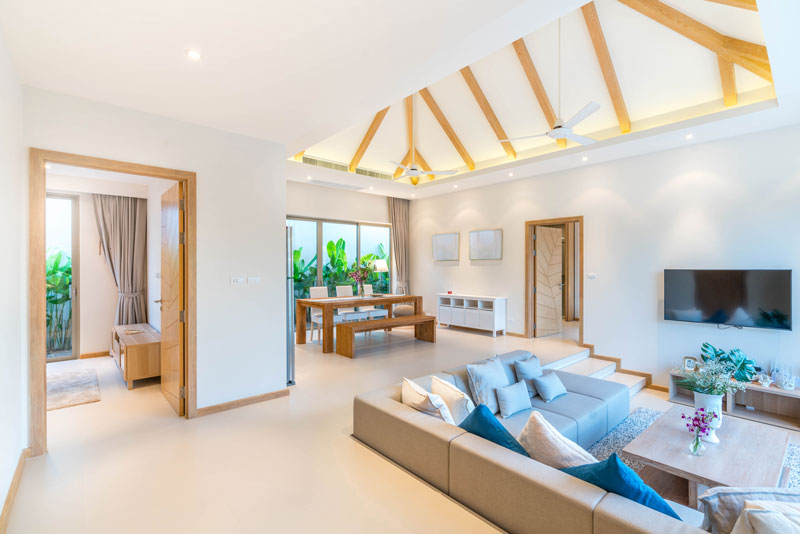 Go vertical
Those guilty of overlooking the plain and simple option of going vertical will repent soon enough the moment they realize their tiny apartment doesn't afford the luxury of creative sideway expansion.
 Wall-mounted lights
While majestic chandeliers and huge hanging pendant lights looks good in big houses and mansions, wall-mounted lights are really the perfect (if not, only) choice for relatively smaller apartments. Wall-mounted lights is a bright interior design idea to add an effortless touch of modern aesthetic appeal that's irresistibly elegant.
Creating extra space storage
Can the storeroom make way for a cozy work station? Or what about adding a few drawers below the sofa to store away the little accessories? Can an existing furniture piece double as storage space? Creativity is key, and doing a little research on unconventional storage solutions certainly helps.
Go tonal
For the uninitiated, this simply means sticking to a basic colour and not straying too far from the natural shades that come out of it to create a stronger thematic feel and more pleasant harmony of colours that's easy on the eys.
Keep furniture away from the wall
Not sure why this works, but it always does. Moving the furniture to the middle of the room will make it appear a little more spacious and a whole lot less cluttered. This is one of the most useful interior design idea that works every time.
Pull out the large rug
The flooring. The flooring. The flooring. It cannot be overstated how incredibly important the flooring of a room can totally change the design dynamics. Go for big, wide neutral-coloured rugs, or go full carpet to create that high-end hotel suite look.
We believe you get the picture on some of the most effective interior design ideas around.
Reference: https://en.wikipedia.org/wiki/Category:Interior_design