Ways to Create a Comfortable Home: Interior Design Tips
Home / Blog / Ways to Create a Comfortable Home: Interior Design Tips
Featured Project: Jalan Haji Salam / 3-storey semi-detached home / Balinese style / Monoloft
When you think about creating a comfortable home, what do you picture? Is it the place where you relax after work, read a book, and have a cup of tea? Or it is the place where you have fun with family and friends.
Creating a comfortable home is a process that takes time, patience, and attention to detail. This blog will share some tips for interior design and renovation to create a comfortable and welcoming home.
Interior Design And Renovation Tips
Use natural light to create a pleasant atmosphere
When it comes to renovating a home that is comfortable and inviting, natural light is your best friend. Natural light makes any room feel prominent and brighter, and it helps you create the perfect mood for any occasion.
The best way to do this is by installing as many windows as possible. The more windows you have, the more natural light you'll get into your home.
One way to add natural light to your home is by installing skylights. Skylights allow light to come in from above, which helps brighten up dark corners of your rooms and gives them a more open feeling.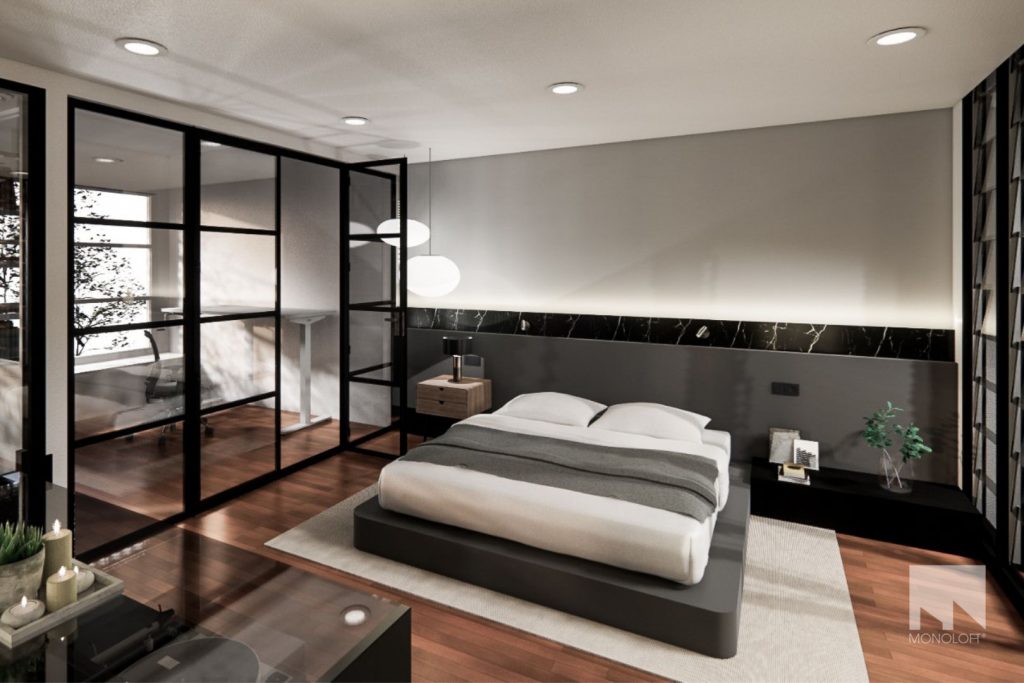 Featured Project: Namly Place / 2-storey Inter Terrace home / Modern Luxury / Monoloft
Choose your paint colours: light, neutral, and warm
Colour is one of the most critical elements in interior design. It sets the mood, creates a focal point, and helps define space.
The right colour can make your home feel cosy and inviting or like you're floating in space. A good rule of thumb is to stick with light, neutral, and warm colours. These colours have a calming effect, making them ideal for bedrooms and living rooms.
If you want to add some fun to your space, use bright paint colours like red or orange. They'll give off an upbeat vibe while still being comfortable and easy on the eyes.
Get the right furniture for your space
The right furniture can make or break your space. Your home is where you can be yourself, relax, and be comfortable. You want to create a place that reflects who you are and what makes you ecstatic.
The first thing to consider when choosing furniture is the size of your room. If you have a small space, select pieces that are smaller in scale. This will make the room seem more prominent and prevent it from feeling crowded. However, if you have a large room, this gives you more options when placing larger pieces of furniture, such as couches or coffee tables.
Another significant thing to remember when choosing furniture is that it should fit with your home's overall look and feel. For example, if you have a modern, contemporary, rustic, or traditional style, choose furniture matching that style. In case of confusion, consider the services of a home renovation interior designer!
Bring in soft textures
One of the best ways to develop and design your home so that you feel comfortable is by adding soft textures. This can include things like fluffy rugs, pillows, and blankets. You can incorporate fabrics, such as velvet or suede, into your interior design.
Soft textures bring a sense of cosiness and comfort to any room. For example, if you have hardwood floors, use area rugs or runners in front of the couch or chair to soften them.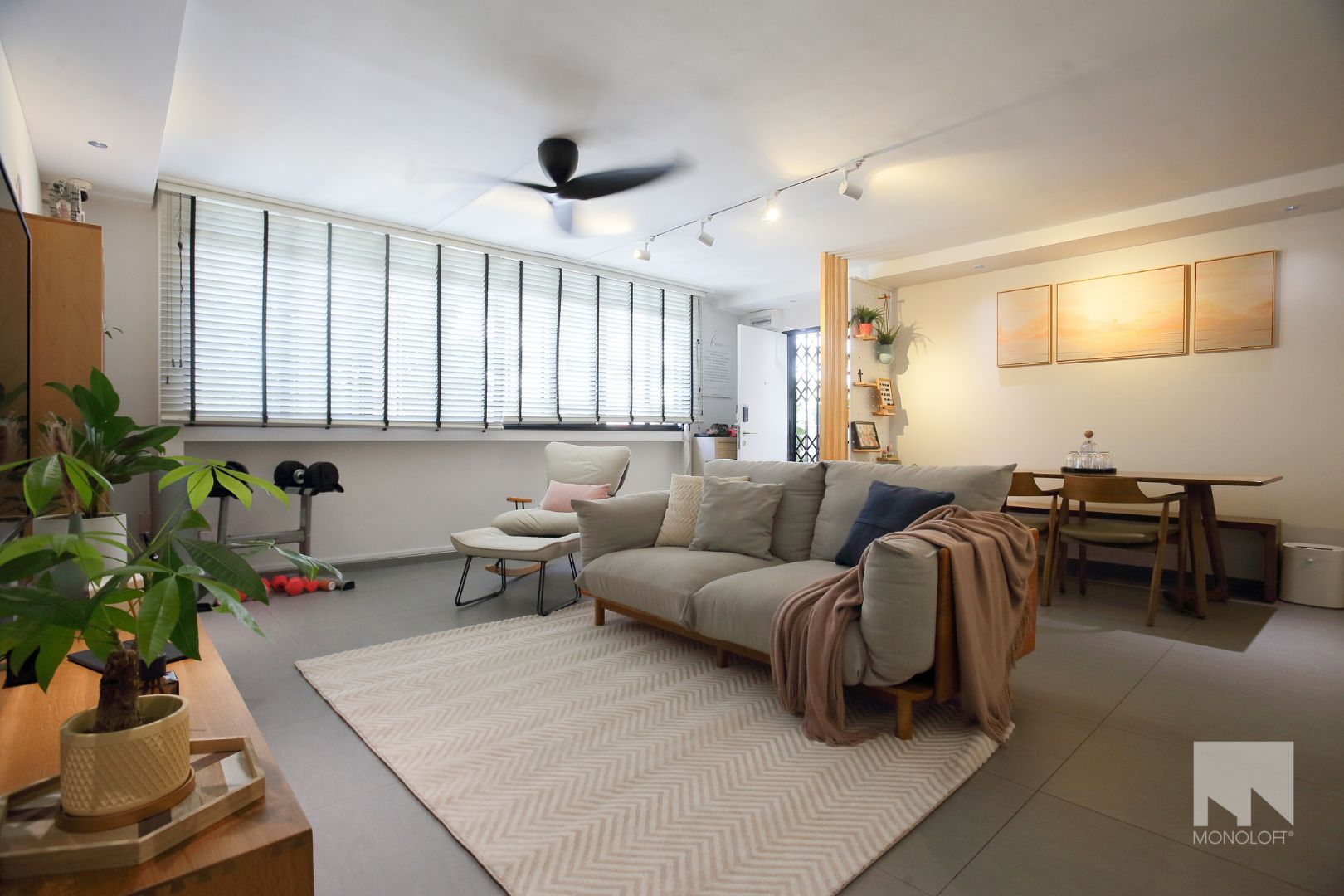 Featured Project: 324 Serangoon Ave 4 / 4-room HDB / Scandinavian / Monoloft
Keep the right floor covering.
Floor coverings provide aesthetic value and functionality in any room of your home, including the kitchen. Flooring choices range from hardwood floors to laminate flooring, carpets, tile, vinyl flooring, and more. Carpets can add colour and texture to a room but require more maintenance than other flooring types. Similarly, wood floors are beautiful, but they can be expensive to install and repair if damaged. Tile floors are durable and easy to maintain, but they're not always practical in all rooms. Before making a final decision about floor covering, try to pick out samples to see how they look in your space.
Add plants or flowers to enliven your home.
Plants, flowers, and other greenery are great for adding life to your space. You can also consider adding a few potted plants to one of your side tables. Alternatively, if you have enough room in your home, you can plant them directly into the ground. Don't overcrowd your space by adding too many types of plants at once. If it feels like too much work to care for different kinds of greenery, start with just one or two varieties. You can keep adding more over time as your green thumb grows stronger!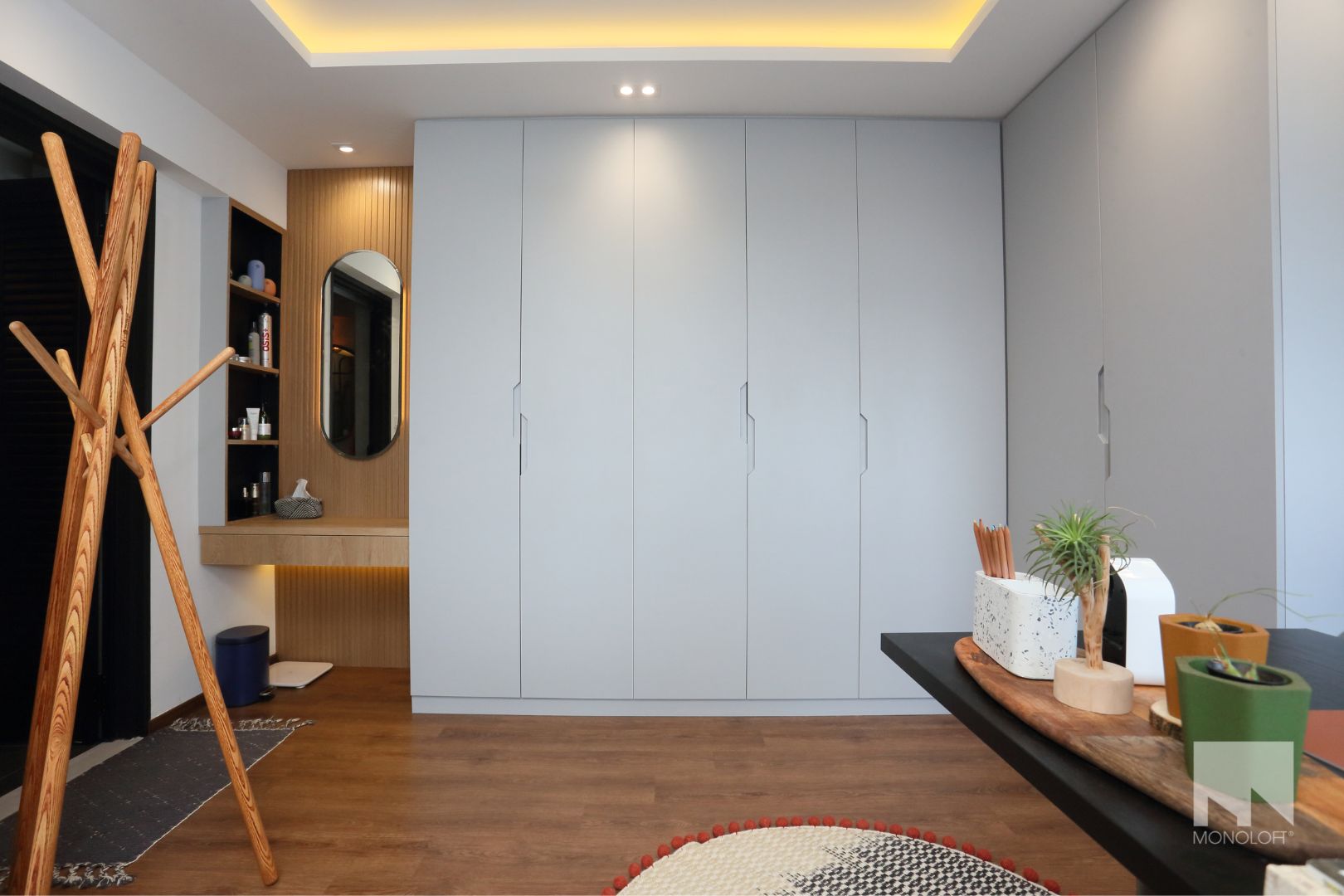 Featured Project: 2A Upper Boon Keng / 5-room HDB / Scandinavian-Minimalist / Monoloft
Create Enough Storage Space
Storage is essential to a comfortable home, and it's a place where many people go wrong. You don't want to live in closets and storage units, but you need to ensure that you have enough space for your belongings.
If you don't have enough closet space, consider building custom closets or adding shelving units. You can also choose furniture that has built-in storage. This can be anything from dressers with drawers to bedside tables with cabinets underneath them.
When it comes to home design, there are various things that you can do to make your home look comfortable, such as choosing colour schemes, furniture, and appliances. In case of any difficulties, consider hiring an interior designer!