In order to accommodate his parents and his brother, Shawn has purchased a BTO four-room flat at Bendeemer. After all, he and his wife Sandra – who works as a financial planner – have been flourishing in terms of their career. The thought of looking after their nuclear family seemed a great idea and would make home more fun and alive.
Size of Home: 4-bedroom BTO Flat
Renovation Period: 2 months
Location: 10C Bendemeer Light
Home to: 4 Adults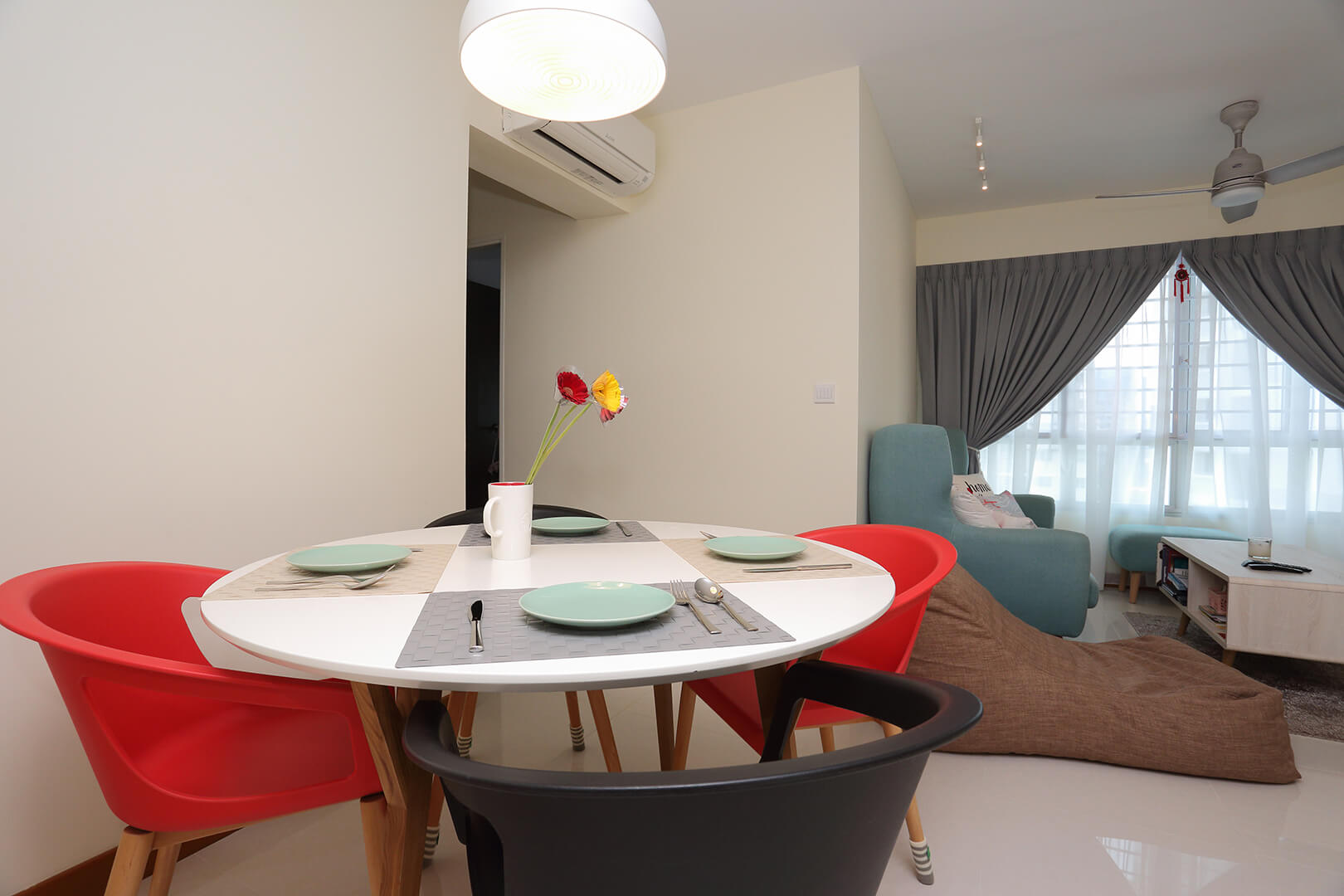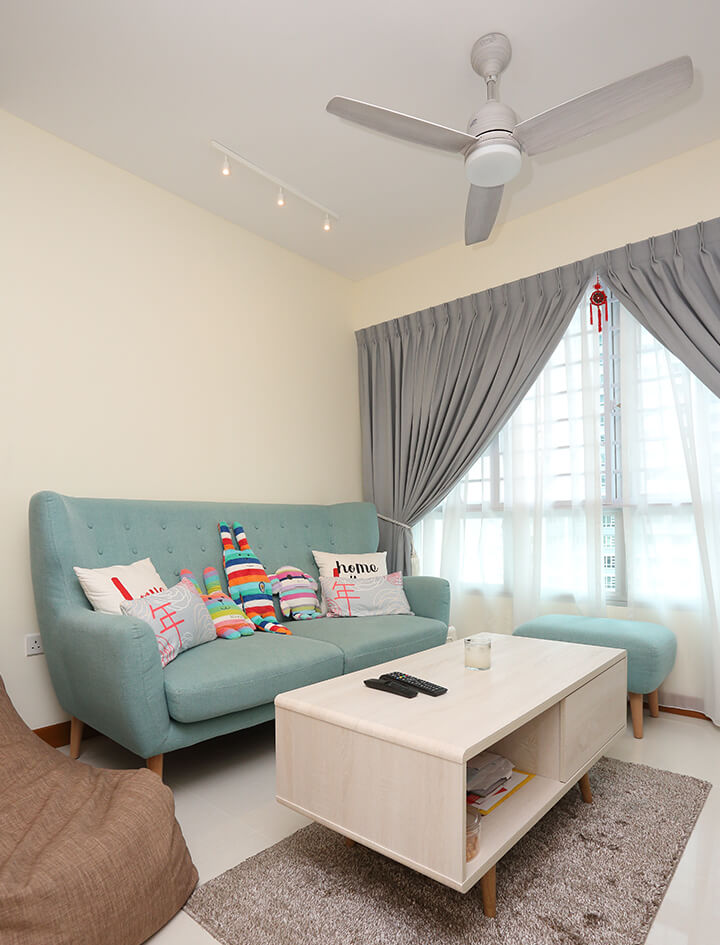 For the living room, Shawn wanted a soothing palette that will give the space a sense of ease and comfort. With a prevailing Scandinavian theme, we have created an airy living room with a neutral motif – greys, browns and whites – then added a splash of teal. This open-space lounge area is right beside the dining corner: a four-seater table with modern red and black stools for a contemporary touch.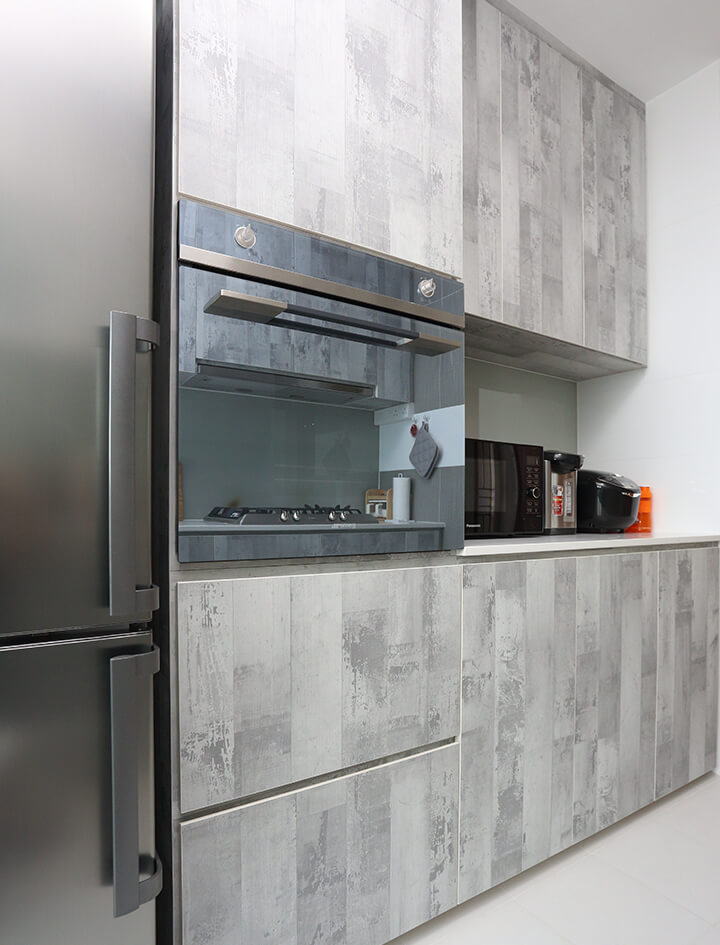 As for the kitchen, Shawn requested a streamlined design. We used solid plywood Arova laminate cabinetry to hide the oven. Stone engineer quartz is laden over the kitchen countertop.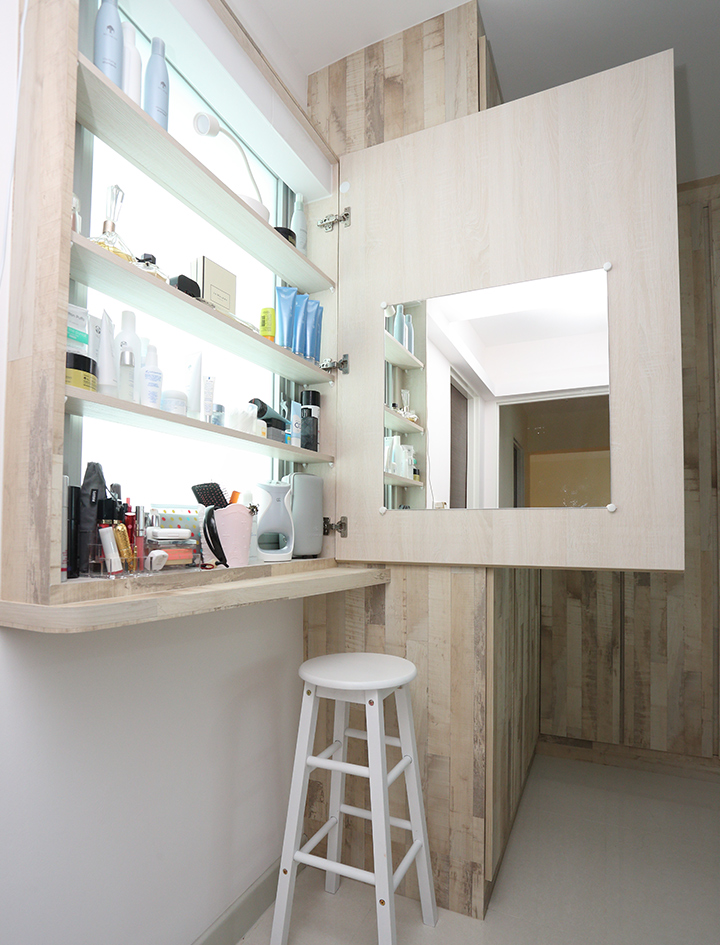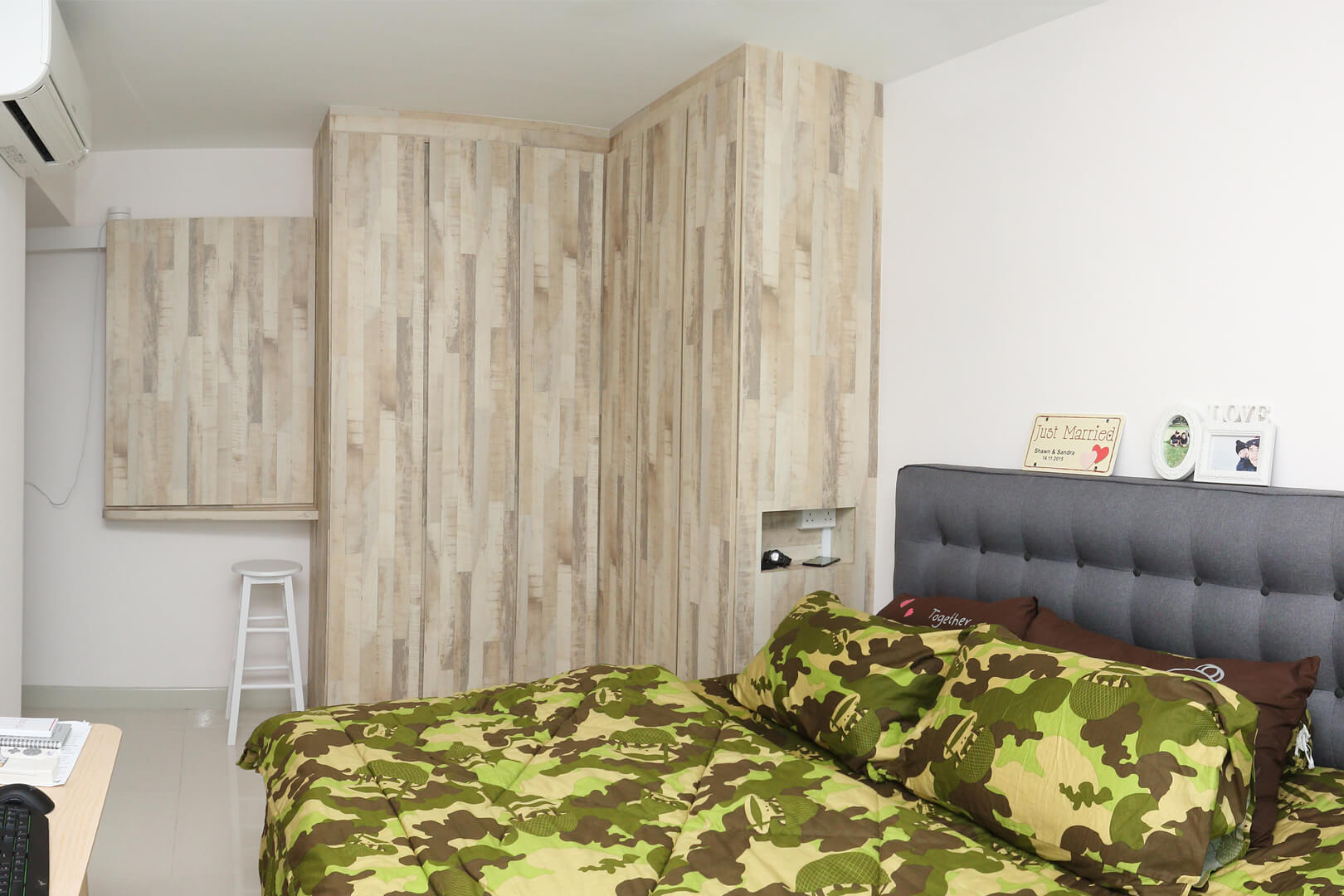 Sandra requested a built-in vanity. This we fulfilled by creating an LED-lit cabinet that carries her makeup essentials, as well as a mirror that maximizes the room's natural light. This area used to be the window access to the aircon compressor, but interior designer Joseph proposed this smart disguise for an uncluttered look. Further inside, the master bath sports a full-length mirror and storage space. Here, we also used solid plywood cabinetry and stone engineer quartz for the counter.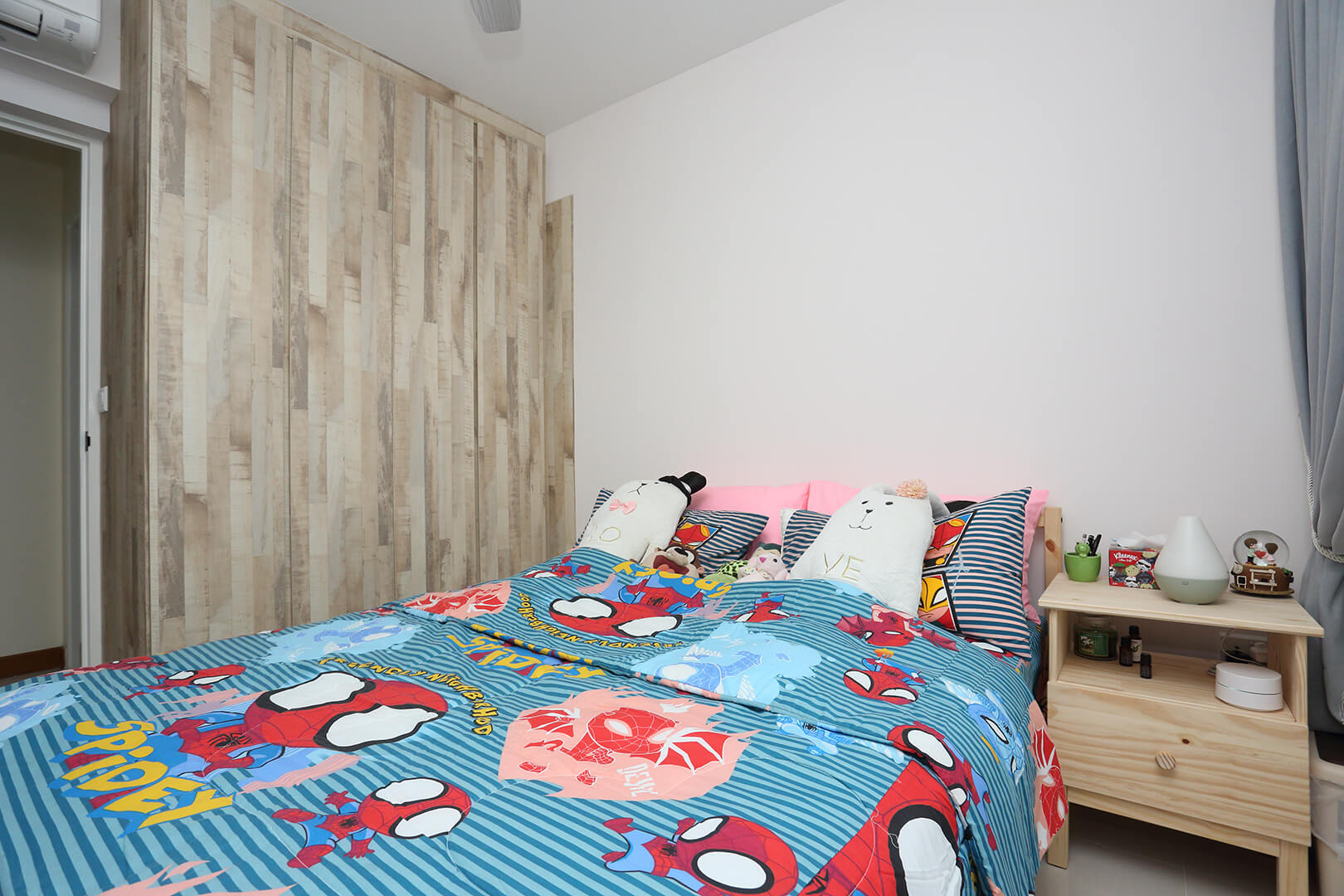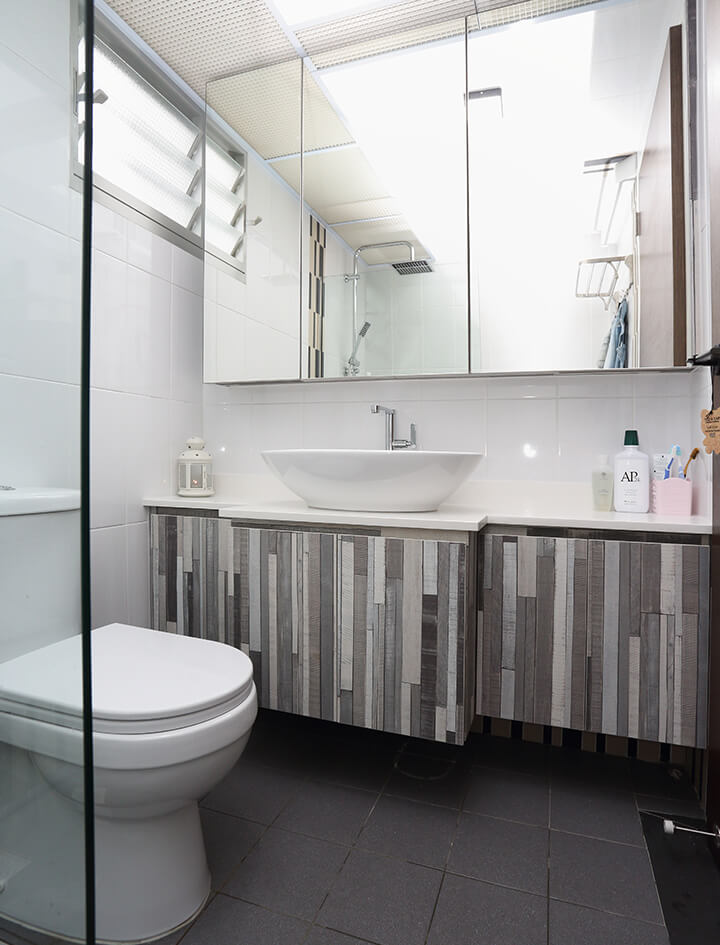 The same neutral themes were used in the rest of the rooms: Arova laminated solid plywood wardrobes, beds and side tables, whose textures contrast against the white walls.