HDB Interior Design Singapore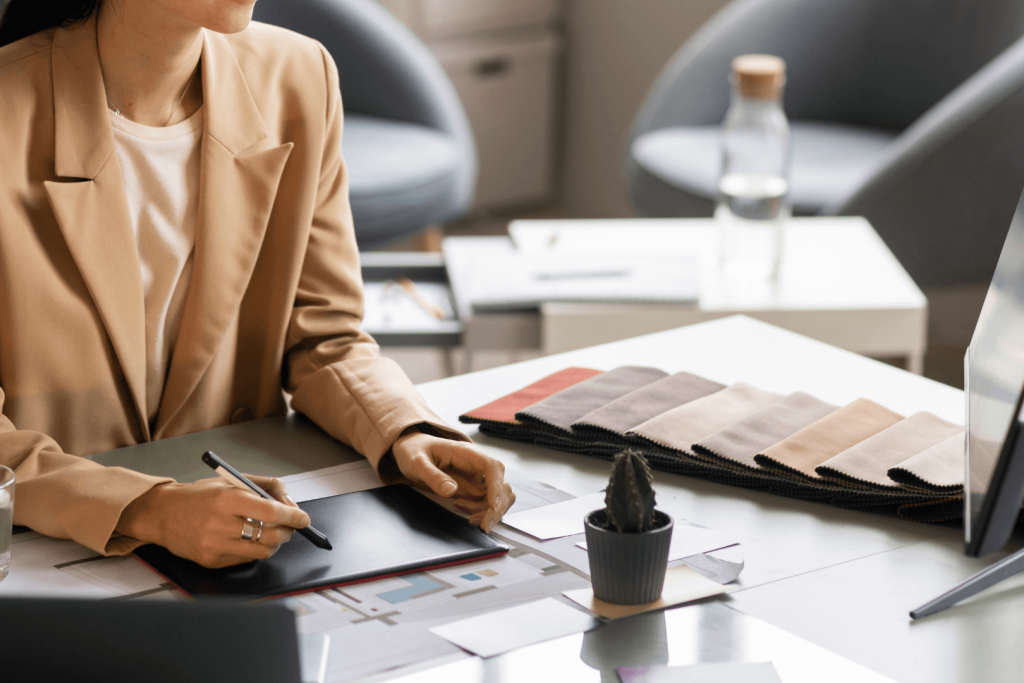 How about some house improvements? There are hundreds of HDB-approved interior designers' ideas on our site; you can filter them by room, property type, budget, and more.
If you have no idea where to begin when designing the layout of your house, consider the following:
How long do you plan on staying in this area?
Think about functionality, long-term planning and how your family change over time. You want to create a layout that sustains throughout the years as your family grows.
Think about who will be utilising the room and what they will need.
Understand what features are essential for your design and be receptive to the designer's input.
Make sure you and your designer are on the same page by doing your own research, collecting relevant images, and sharing them with one another.
Avoid being taken in by low-priced remodelling deals. Evaluate their services and see whether they are a good match for your needs.
Don't lose focus on how well something works because of how it looks. Move around the flat as if you were living there, opening cupboards and drawers and navigating the room. Learn to go with the current.
Where will your router go and what kind of power outlets do you need? Planning electrical work is essential since it will need some little hacking to rewire the space.
Plan your home's layout and orientation to maximise the light and its positive effects on the temperatures and lighting in various rooms.
If you're looking for a reliable interior designer and refurbishment company, go no further than HDB Interior Designer. Everything we do is geared at making your home, office, or other areas more practical and pleasurable to use.
To help you bring your imagined home to life, we offer a variety of cost-effective interior design solutions in Singapore. We're committed to meeting your needs, whether they're personal or professional, with innovative ideas and solutions while staying within your set budget and timeframe.
We promise to work with you closely throughout the whole process, from the first consultation through project management, to make sure that all of your ideas are taken into account.
Explore the Limitless Potential of Your House now!
Monoloft is proud of every one of its endeavours, whether residential (living room design, kitchen and bathroom restoration or commercial (all manner of interior design in all imaginable themes and styles, including hdb 5 room interior design, 4 room hdb interior design modern, contemporary, Scandinavian, and minimalist interior design. In this portfolio, we provide a sampling of our most recently completed projects so that you may be inspired and get insight into how we operate as a reputable Singaporean interior designer.
Varieties Of Residential Interior Decoration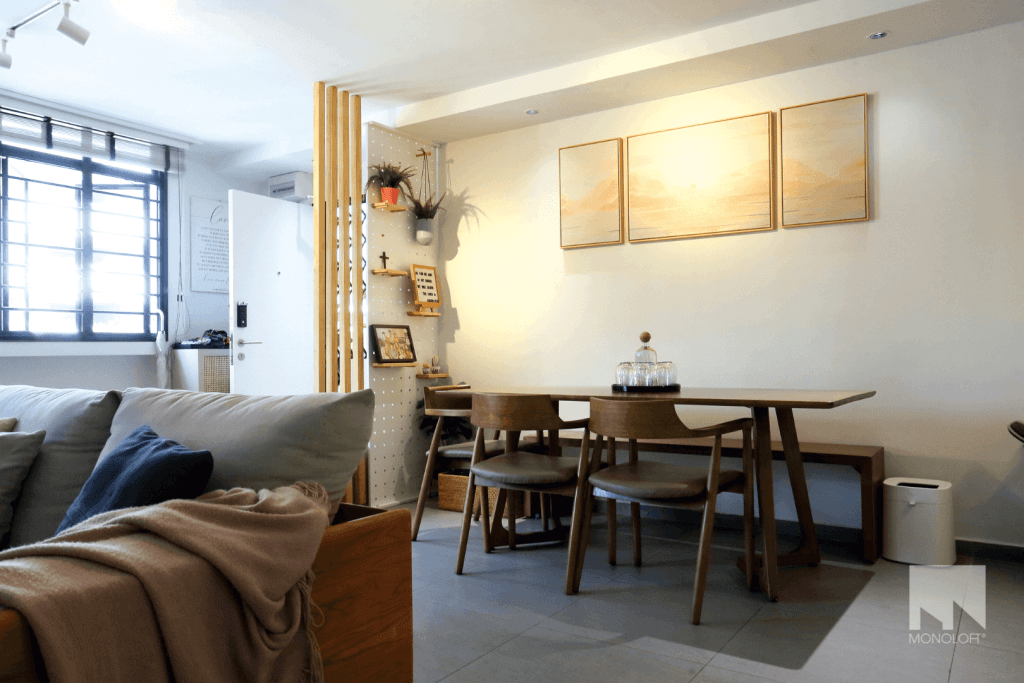 Using a Blend of Old and New in Interiors
Start with one of the current trends in the design world: the minimal aesthetic. We prefer to think of transitional style as the middle ground between traditional and modern decor. If you find conventional decor to be too stuffy yet cutting-edge styles too foreign, then this is the style for you. The best definition of transitional design is "the ideal blending of classic grace with modern clean lines and materials." To add, accessories are seldom used in a space with a transitional design. Allow the furnishings and fabrics to speak for themselves. Use decorative cushions, pillows, and throws to spruce up your living space.
Contemporary Home Decor Models
The distinction between contemporary and modern is something we'd want to make apparent. There are several telltale features that may identify a contemporary interior, but despite their similarities, they are not always easy to see. Whereas modern design is associated with a certain era, the current design is fluid and changes through time. Beginning in the early to mid-20th century, modern interior design began to gain attention. Our present understanding of what constitutes modern is a result of the synthesis of Scandinavian, midcentury, and postmodern styles.
An Array of Different Types of Furniture and Decor Used Together
Eclectic style interior design is often misunderstood. The eclectic decor may be recognised by many distinguishing characteristics. Imagine a vibrant assortment of handpicked artefacts that have been brought together to provide a culturally rich setting. This is why many people associate diverse styles with a carefree attitude. Though, there exists a thin line between layered and collected, and crowded and obtrusive. Use a mostly monochromatic colour scheme with only a few pops of accent colour to get that travelled feel. The key to a well-designed eclectic space is harmony between the many colours and materials used. Thus, it successfully marries the modern with the traditional.
Contemporary Home Interior Design in Singapore: FAQS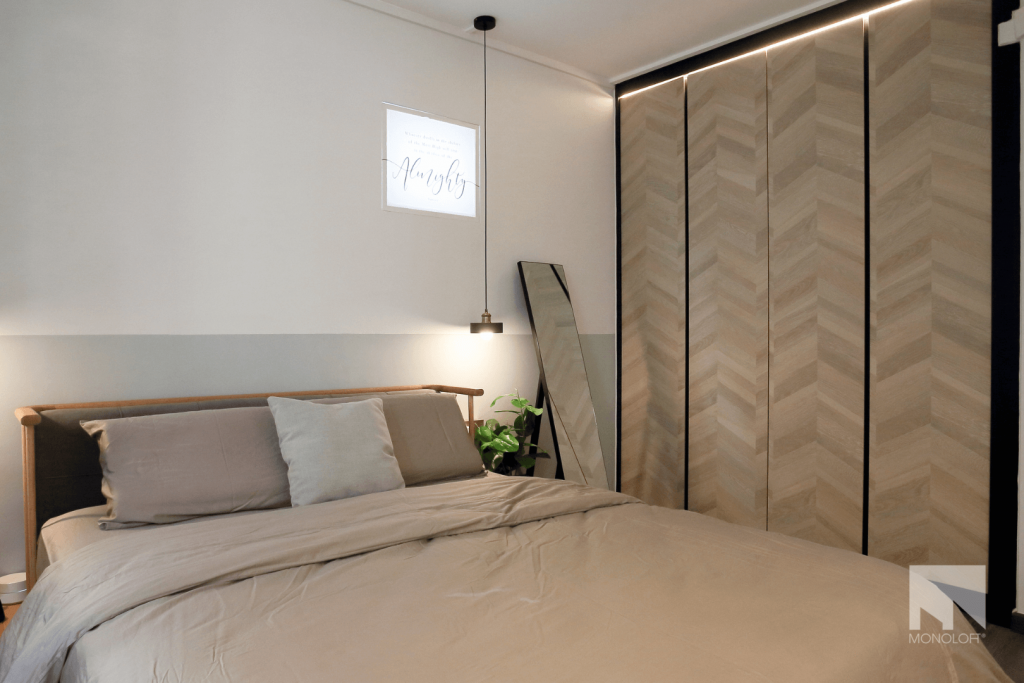 What time frame is best for a kitchen to remodel?
Since kitchen remodels may be expensive, it makes sense to do it right the first time by choosing a classic style. Yet, as time passes, you may start thinking about doing some more extensive renovations. HDB BTO interior design is the best way to use it.
Consider these factors when you plan your kitchen remodel:
As soon as maintenance problems arise due to normal use
Altering one's look
Optimising Performance
Should I make room in my house for a workplace?
Considering the rise of telecommuting, Singapore may be home to some sleek condos that also doubled as workplaces. You can accomplish it too with some preparation. The best way to get work done is to dedicate time and energy to establishing a dedicated location where you are unlikely to be interrupted. You might also choose HDB Interior Designer in Singapore, a company that employs specialists in interior design who are aware of such standards.