Home Interior & Renovation Ideas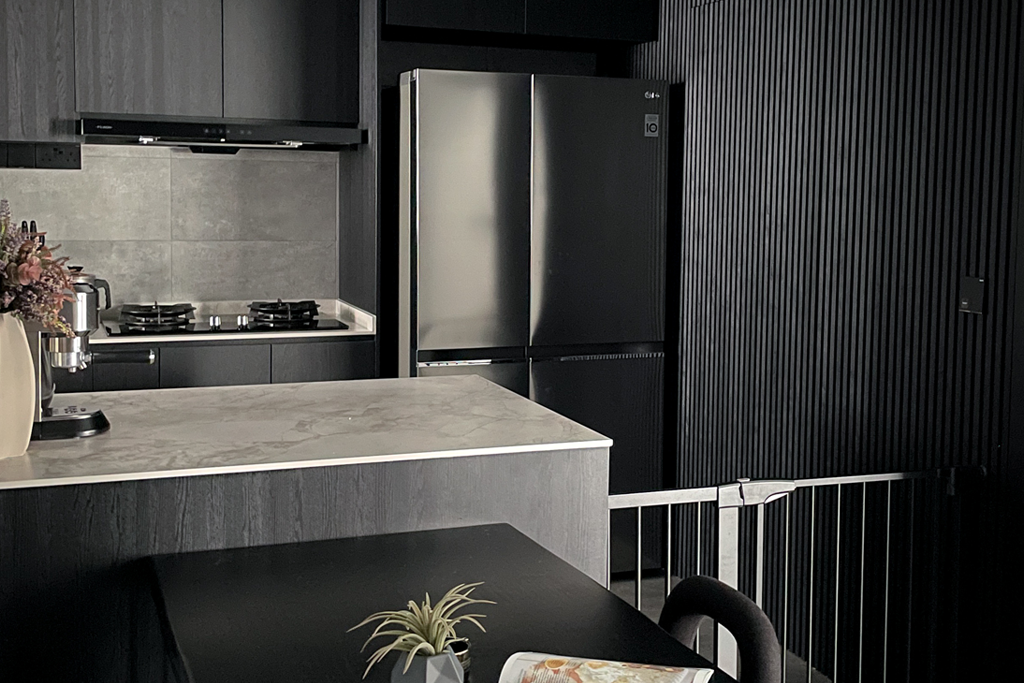 Featured project: 210C Clementi Ave 6 / 4 room BTO / Scandinavian-Industrial / Monoloft
The odds are high that you have a renovation or remodelling project coming up, whether it's to raise the value of your home before selling or because you just bought a house you can't wait to make your own. That means you'll have to think about several different factors, like hiring a contractor, cutting expenses, and making your Pins come to life. Assistance from Monoloft is available. You may find everything from tried-and-true tips from the pros to checklists to help you get started and breathtaking before-and-after kitchen, bathroom, and living room makeovers to inspire you in this comprehensive compilation of spectacular home remodelling ideas for every area. This comprehensive manual will serve as your go-to resource whether you're looking to increase the space's functionality or just enhance its aesthetic appeal. I've compiled a list where renovation interior design shares their best redesign and decoration advice.
Pick Your Approach
Featured project: 210C Clementi Ave 6 / 4 room BTO / Scandinavian-Industrial / Monoloft
How do you want a room to make you feel? Looking at what you already own might provide you insight into your own style. When it comes to clothing, do you choose fitted pieces or more relaxed and comfy options? Are there certain hues or designs that catch your eye? The way you want a room to make you feel is one technique to help you create your own style. Elegant, sophisticated, and steeped in custom? Charismatic, witty, and warm? Sleek, minimal, and contemporary?
Look for potential design ideas in everything you do. These are great topics to bring up with our homeowners when I'm engaged to assist them with home interior renovation. Think back on a memorable meal or hotel you had. It might have been the spare decor of a Japanese tavern or the faded leather seats of a Singapore.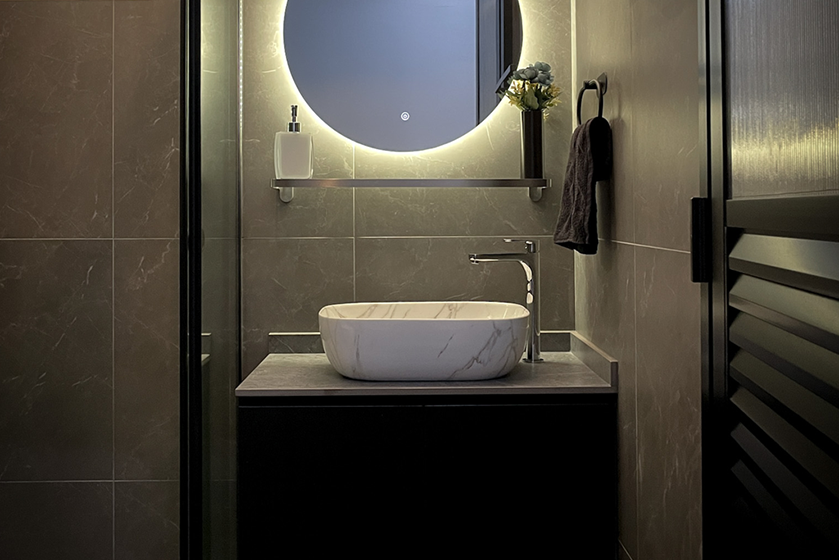 Featured project: 210C Clementi Ave 6 / 4 room BTO / Scandinavian-Industrial / Monoloft
Learn to Recognize Dislikes
People are far more likely to voice their disapproval of something. Removing things, we don't like from the mix allows us to focus on the ones we do. A vivid, large-scale print, for instance, may bring up unpleasant memories from your past and so be inappropriate for your home. Or a wingback chair may remind you of time-outs for tugging your sister's hair. In the same vein, you may associate a certain shade with an outdated style you'd rather not bring back. These experiences and responses not only shape our unique identities but also our preferences.
Space-Aware Construction
Featured project: 210C Clementi Ave 6 / 4 room BTO / Scandinavian-Industrial / Monoloft
A consideration of size is vital when designing interior spaces. Too frequently, people stuff their homes with pieces of furniture that are unsuitable in size. The prevalence of humongous furniture in modern homes is something I like to pin on a specific retail giant. The furniture you can actually fit into your room should inform your design decisions. It's important to maintain equilibrium while designing a room. In bigger rooms, it might be helpful to divide the space into distinct zones for various activities. These zones could include a TV-watching area, a place to do work, and a place to play games. Even while symmetry is beautiful, it might appear forced if used everywhere. In order to achieve visual harmony, you need to consider the placement and weight of each element. Proportion and scale are the backbones of every good design.
Paint Swatches
Choosing a paint colour is a crucial and inexpensive step in any home interior renovation project. The right colour paint may help bring a room together. You should look at the home as a whole. If you paint one room at a time, the results might seem fragmented. Think about how different hues may alter our emotions. Colours may be used to evoke a wide range of emotions, from serenity to anger. There have been times when I've painted an inside door a striking black to set it out against the white walls.
To make an informed decision, it's best to test out potential hues on your walls first. Look at them in the daylight, the early morning light, and the dark of night. A colour scheme that was successful in one context may not translate well to another. Something that works perfectly at your friend's house may not do so in yours. The paint store's sample chips are an excellent starting point, but keep in mind that the colours and finishes may not appear the same in your home. Experiment with a variety of white paint colours on a test wall, paying close attention to the subtle nuances between shades. Colourful accents of any hue, including pinks, blues, and yellows, are acceptable. The light's warmth is greatly influenced by the ambient conditions outdoors. Walls within your home may be reflected in a plethora of greens and blues thanks to the surrounding foliage and sky.
Use A Range of Prices, Not Just One
Think about supporting an "unknown" artist or designer by making a purchase decision based on how the piece feels, looks, and functions rather than on the artist's or designer's reputation. Nothing except the most ordinary things in the space need be lacking in spirit or beauty. It's okay to have a range of prices. Valuable things need not be rare or expensive. But the converse is true when you spend money on something you really want.
Featured project: 210C Clementi Ave 6 / 4 room BTO / Scandinavian-Industrial / Monoloft
Important Guidelines Before Renovation
Rules and Regulations Associated with Private Home Renovation in Singapore
Planning Permission: You might need to apply for planning approval from the URA depending on the kind of property (e.g., detached home, semi-detached, terrace) and the type of renovation (e.g., room addition, earthcut, or earthfill).
Approval from the Building and Construction Authority (BCA): Obtaining BCA permission is necessary for certain remodelling projects, such as the demolition of columns. Before the construction begins, the BCA must also approve any additions, modifications, or reconstructive work​​.
Conservation Guidelines: If your property is a preserved building, you have to follow certain rules that are meant to keep the structure's architectural features intact.
Building Envelope Control: The permitted building height and floor-to-floor height are governed by guidelines. There are certain limitations on the maximum number of storeys that can be built for landed properties.
Additions and Alterations: The URA has certain requirements for additions and alterations (A&A) to landed houses, such as retaining a percentage of the existing floor plate when undergoing A&A works or reconstruction.
Approval Process Steps: Building plans must be submitted for approval as part of the approval process. Depending on whether the construction would impact the public sewer or drainage reserve, there will be various steps and costs. A streamlined proposal can be accepted in as little as one working day, but a regular submission costs money and takes 14 working days to process​​.
Rules and Regulations Associated with HDB Flats Renovation in Singapore
Featured project: 210C Clementi Ave 6 / 4 room BTO / Scandinavian-Industrial / Monoloft
Contractor Engagement: Owners must engage HDB Registered Renovation Contractors for alteration and addition works to the unit. The engagement is private and any disputes are to be resolved independently or through the Consumer Association of Singapore or Small Claims Tribunals.
Renovation Permit: Certain types of works require prior written approval from HDB. A renovation permit will be issued before such works can commence. It's an offence to proceed without a permit when one is required, with fines up to $5000 and remedial actions required.
Application Process: Applications for renovation permits must be submitted electronically via HDB InfoWEB or, if not available, in hardcopy to the respective HDB Branch Office.
Completion and Compliance: Renovation must be completed within three months from the date of the permit, and all works must comply with the guidelines. Contractors must display the Notice of Renovation and inform immediate neighbours of the works in advance.
Time Restrictions: General renovation can occur from 8 a.m. to 6 p.m. daily, with noisy renovation restricted to weekdays between 9 a.m. and 5 p.m. No noisy renovation is permitted on weekends and public holidays.
Authority Approvals: Additional approvals are required for alterations to gas, electrical, and plumbing systems from respective licensed professionals and authorities.
Restricted Works: There is a 3-year restriction period on the removal of wall and floor tiles in bathrooms due to waterproofing concerns. Other non-permitted works include structural modifications, facade changes, and any works that may affect the building's integrity or cause public nuisance.
Household Shelters: Specific regulations are outlined for works involving Household Shelters, considering their importance during emergencies.
Liability for Damages: Owners and contractors are liable for any damages or injuries resulting from the renovation works and must indemnify the Developer, HDB, and Town Council against all related claims.
Common Property Care: Renovation projects must respect shared spaces and equipment to prevent damage or misconduct.
Home Renovation Checklist
Establish your renovation budget.
Define your preferred design and style.
If renovating an HDB flat, secure HDB approval.
Research and engage professionals for the project.
Choose materials and fixtures that meet safety and quality standards.
Prepare the space for renovation.
Conduct an inspection to assess the progress of the renovation.
Complete the final clean-up.
FAQs
Yes, it is highly advisable to hire a home renovation interior designer. They possess valuable knowledge, creativity, and expertise to ensure a well-planned, aesthetically pleasing, and efficient renovation project.
Before commencing any renovation work, it is mandatory to submit a Renovation Permit Application to the HDB for approval. This application should be backed by a professional and should include detailed blueprints outlining the proposed improvements, including any structural alterations.
When seeking the top renovation company in Singapore, Monoloft stands out as an excellent choice. Renowned for their team of home renovation interior designers, they are known for their expertise in design, exceptional craftsmanship, and commitment to client satisfaction.